The FCC week 2016 takes place at the Crowne Plaza Rome – St. Peter's hotel (via Aurelia Antica 415).

The hotel is located within a short distance from the centre of Rome (4 km/2.49 miles).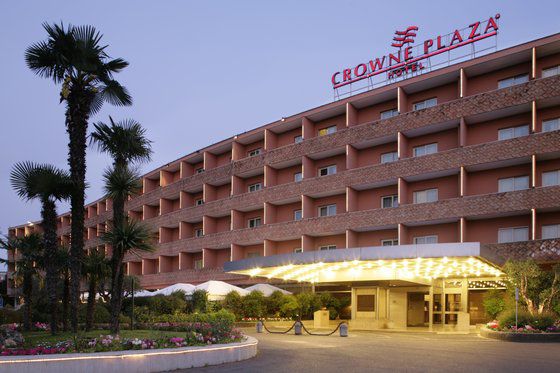 A number of rooms has been prebooked at a rate of 129 Euros including an American buffet breakfast.

City tax is excluded: 6 Euros per person per night for stays from 1 to 10 consecutive nights.

Reservation method:

Electronic reservation, at special CERN contracted rate, can be done by entering all reservation details, together with the group booking code LOP.

Participants have to reserve before the 10th of February 2016. Any further reservations will be subject to hotel availability.






· First night pre-payment will be charged upon reservation and cannot be refunded for cancellation at any time.

· For cancellation between 11th March 2016 and 25th March 2016, 3 nights will be charged to the given credit card.

· For cancellation between 26th March 2016 till the arrival day, or in case of no-show, the entire forecast amount of all nights reserved will be charged to the given credit card.