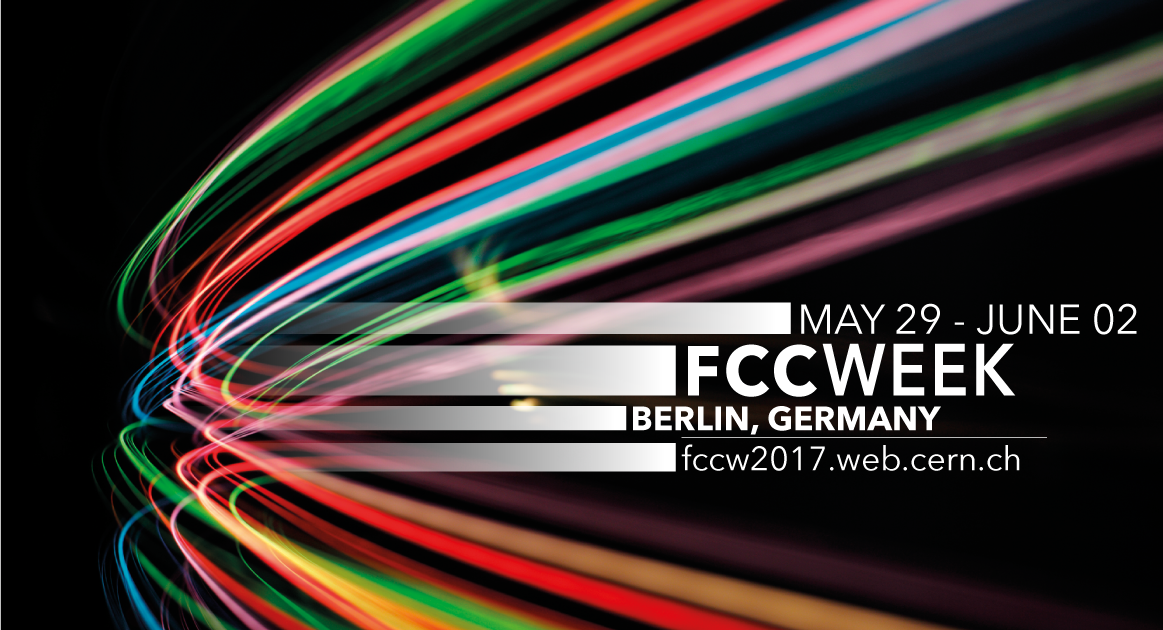 The Future Circular Collider (FCC) study is a design study for a post-LHC particle accelerator within the 21st century.


Expanding our understanding of the fundamental laws of nature requires the energy frontier to be pushed further. Reaching this goal within the 21st century in an economically sustainable and energy efficient way calls for a large circular collider.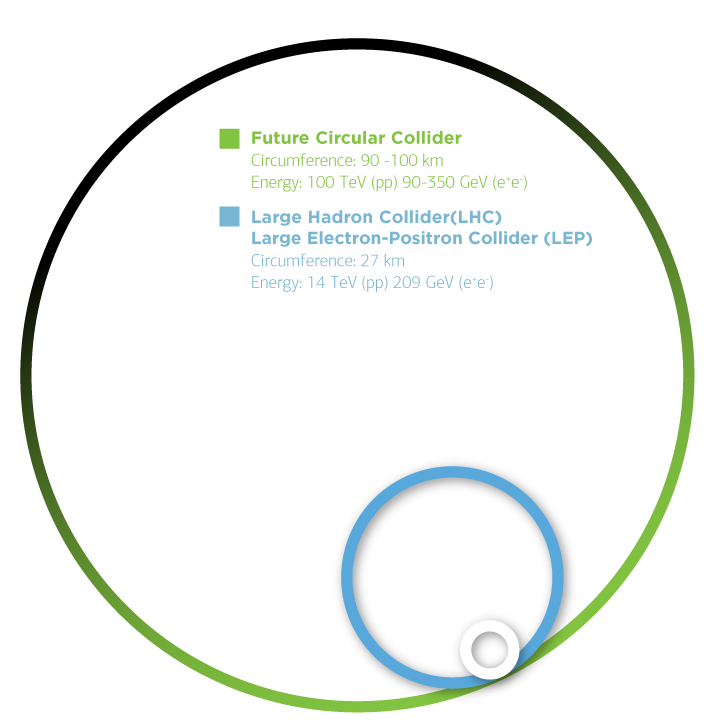 The Future Circular Collider study (FCC) explores the feasibility of several particle collider scenarios with the aim of significantly expanding the current energy and luminosity frontiers.
To reach this goal within the 21st century in an reliable, sustainable and efficient way, a large circular collider is needed.
The FCC study is the core of a globally coordinated strategy of actions designed to converge towards a single vision. It includes the development of physics cases, concepts for detectors, and particle accelerator scenarios. The study also comprises the description of infrastructures, cost and reliability studies, as well as the preparation of a global collaboration with appropriate governance structures.
By the end of 2018, the FCC collaboration will deliver a conceptual design report, together with preliminary cost estimates and feasibility assessments.
The conceptual design report and an active R&D portfolio of new technologies developed in collaboration with leading research institutes and industries will lay the foundations for the implementation of a future circular collider.
WHY NOW
---
The Large Hadron Collider at CERN with its High Luminosity upgrade is the world's primary instrument for exploring the energy frontier until 2035.
This defines the time window for preparing a post-LHC high energy physics research infrastructure.
LEP and LHC have shown that a time frame of approximately 20 years is appropriate for the design, construction and operation of large research infrastructures.
This significant lead time calls for a coordinated effort.
The goal is to ensure the
seamless
continuation of the world's particle physics programme after the LHC era.